Bloodhound Brew welcomes back Comedy Nights and celebrates 3 years of laughter with touring Headliners every 2 weeks!
COMEDY, MYSTERY & MAYHEM!!!
Special Engagement!
A special night of comedy, magic, Mentalism, and mayhem like no other! This is a different kind of show with nationally touring Headliner SID SAVAGE! Formally one of the stars of 20 Penny Circus, he's gone rogue and is now "your favorite socially inappropriate clown!" With a unique blend of comedy, sideshow, and magic this performance is something you will remember for a long time for sure!
Featuring the amazing Mentalist GREG RAVEN, Florida's best kept secret! Comedy mind reader combines world-class mentalism with his razor-sharp wit to keep his audiences guessing and laughing at the same time. He'll be sure to boggle your mind!
With Special Guest SHANNON GANS and Hosted by EDDIE SAS, this show will not disappoint!
THIS SHOW IS FOR MATURE AUDIENCES ONLY!!
*Due to social distancing guidelines, very limited reserved seating is available.
**Keep in mind when purchasing a "Ticket" you are purchasing a whole table (unless you are purchasing a barstool)**
*You are purchasing a reserved table of up to 4 people ($30 Total, price includes up to 4 tickets), a reserved table of up to 6 people ($40 Total, price includes up to 6 tickets), or reserved table for up to 10 people ($70 Total, price includes up to 10 tickets).
Single Barstool seating $10 each.
Showtime 8:30 PM, Doors open at 7:30 PM for dinner and drinks.
Come Have Fun With Us!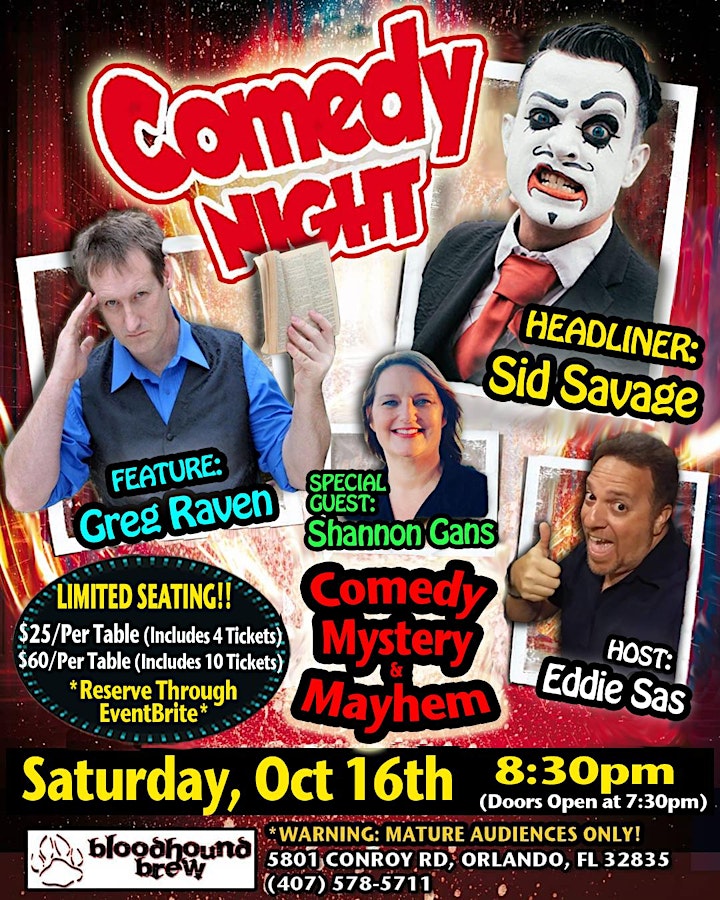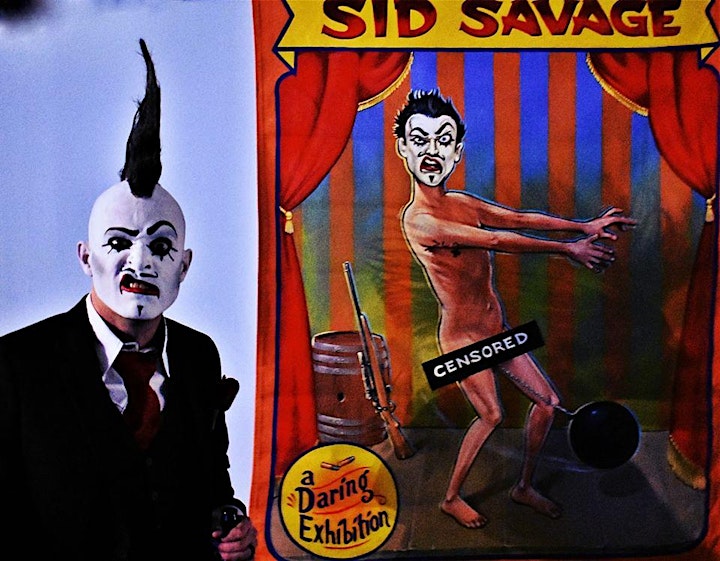 Are you a comedian looking to get stage time?
Join the Comedy Networking Community to connect with comedians in the area whenever you're in town.