Jen Hellman brings you the Lettuce Laugh Comedy Show, Benefitting Comics Crushing Cancer, with Headliner, Jimmy Shubert!
The "Lettuce Laugh" show benefiting Comics Crushing Cancer returns in October! Jen Hellman will be hosting comedian and actor, Jimmy Shubert in North Palm Beach at The Farmer's Table. With numerous TV and Movie credits in addition to being a finalist on NBC's Last Comic Standing, Jimmy Shubert is a must-see for comedy fans!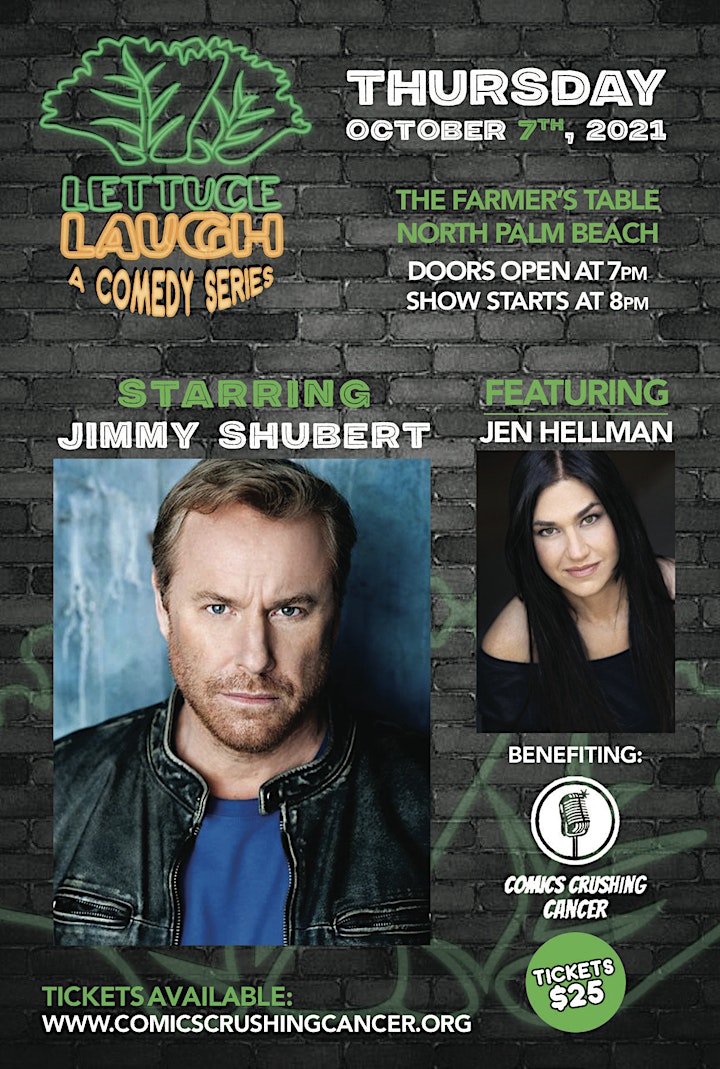 Are you a comedian looking to get stage time?
Join the Comedy Networking Community to connect with comedians in the area whenever you're in town.