Come early for food and drinks at the all new Mawita!
18+ show only due to adult content.
Doors 7pm; Show Starts 7:30pm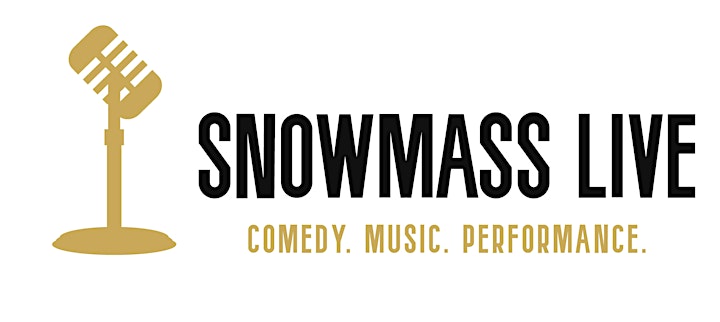 About Christie Buchele:
Buchele is an accomplished stand-up comic making a name for herself by sharing the heart-wrenching and hilariously raw realities of being a woman with a disability. She has been featured on Viceland's "Flophouse: Hidden America with Jonah Ray," "Laughs" on FOX and "First Look" on NBC. She has performed at the Limestone Comedy Festival and Denver's own High Plains Comedy Festival, as well as starred in and wrote for the Project DU film "Scary Lucy" which has won multiple awards at film festivals around the country. As Director of Stand-Up at Rise Comedy Theater in Denver, she empowers young comics to hit the stage running and tell their stories with confidence.
Also featuring…
Zac Maas
Zac Maas was born in Deadwood (yes, that one), South Dakota, and grew up in the Black Hills. An international headliner, from Mexico to Alaska, a writer, filmmaker, and actor, he calls Denver home. In Nov 2019, he was on Spaghetti High on Adult Swim. He is a professional paid regular at Denver's Comedy Works, and in 2018 Thrillist called him one of the 50 best-undiscovered comedians in the country. Zac has performed at Bridgetown 2x, High Plains 5x, Cape Fear, SnubFest, and The Largest 420 festival in the world. He recently finished directing his first pilot and is currently in talks for development.
Steve Vanderploeg
Based in Denver, Colorado, Steve is on Comedy Works' professional roster. Steve's punchline heavy off-dry antics have led him to be a city favorite. He has performed on over thirty comedy festivals across the country including multiple appearances at High Plains Comedy Festival, Rogue Island Comedy Festival, 208 Comedy Festival as well as appearances at SF Sketchfest, Limestone, 10,000 Laughs comedy festivals and Treefort music festival just to name a few. He has been featured as "Comedian of the Week" on Today's Comedy 103.1 FM in Denver. His comedy has also been featured multiple times on the popular podcast "The Grawlix saves the World." Steve consistently works with comedians much more famous than him, and usually, they like him.
Admission Information:
Reservations are encouraged. Seating will be available on a first-come, first-served basis and priority given to those with reservations. Large groups should arrive early to ensure the best seating.
Show Content
Shows feature adult content and are not suitable for those ages 18 and younger.
Food and Beverage
Bar service will be available before the show at Mawita. Come early and grab a bite in Snowmass Base Village.
Parking and Transportation
Parking is free after 3 p.m. in the Snowmass Base Village parking structure or free shuttles run from the Rodeo Lot, Intercept Lot and Aspen.