Str8foolishness Comedy Show-"Curtis Bateman Birthday Bash"
Sponsored By: Tajaz Wings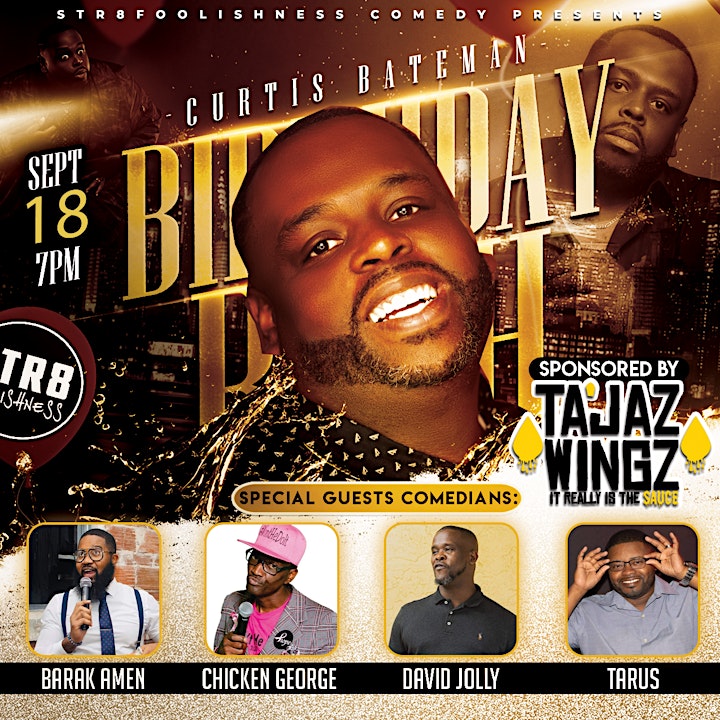 Str8Foolishness Comedy Orlando's #1 Clean Comedy Show
Str8foolishness Comedy Presents:
Are you a comedian looking to get stage time?
Join the Comedy Networking Community to connect with comedians in the area whenever you're in town.
Curtis Bateman Birthday Bash
Sponsored By Tajaz Wings
The Doors will be Wide Open at 7:00 PM!
The Show starts at 7:45PM!!
Host for the Night: Str8 Foolishness, himself, Curtis Bateman
Event Headliner Miami's own: Comedian Chicken George.
Featuring the Comedians, Barak Amen, David Jolly & Tarus
This is CLEAN COMEDY for the whole Family to enjoy.